We provide a quality door-to-door shuttle service between the main tourist destinations in Nicaragua, and connect with several destinations in Costa Rica. Our team of professional and friendly drivers provides punctual transfers in clean and modern, fully insured vehicles. Discover Nicaragua with us, book your shuttle or private transfer.
As the world slowly begins to recover and adjust to the effects of Covid-19, we'll be ensuring that sensible measures are in place to minimize any risk for our travelers. Please get in touch with our team for further information on how we plan to help you travel safely.
Daily Shuttles
Why travel with Nicashuttle?
Easy
We have presence in the main cities of the country

Safe
We have highly trained staff and experience

Comfortable
We have excellent units that provide comfort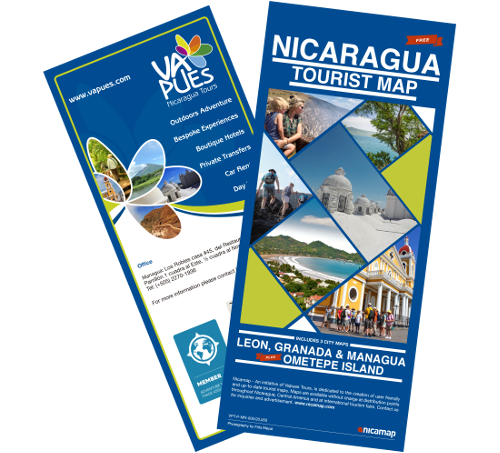 Nicamap
Nicamap is an initiative of Nicashuttle y Vapues Tours to promote tourism in Nicaragua through a free tourist map. Nicamap includes a large map of Nicaragua and 4 smaller detailed maps of breathtaking destinations: Managua, Granada, León and Ometepe Island. All important information, from transportation and shuttles to restaurants, hotels and tours are well displayed for our customers comfort.
View Website